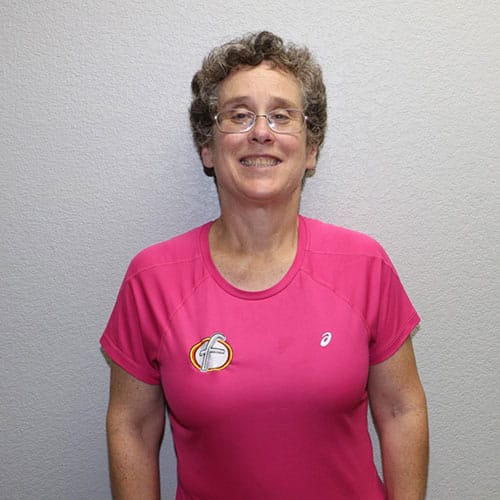 Susan Schaffner
Owner, Personal Trainer, Group Fitness Trainer, Bariatric Support and Nordic Walk Instructor/Trainer
I am a Colorado native. In 2005, I had bariatric surgery. My passion for helping people improve their health then increased greatly. Having worked as a physical therapist aid and assisting trainers with personal training, I decided to take on the role of Bariatric Support Group Leader – part of the Rose Hospital Buddy Program, Personal Trianer, and Nordic Walking Instructor. In May of 2017, I became the owner of Adventure Fitness Athletic Club in Thornton, Colorado. I enjoy helping people with their individual journey to greater health and well being.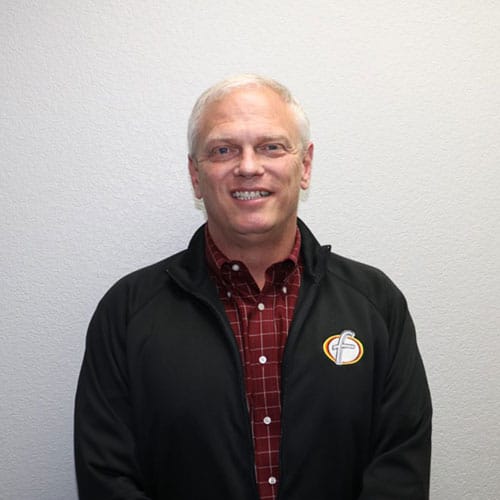 Mike May
Club Manager
I have been in the health/fitness industry my whole life. Helping people live healthy life's and achieve there fitness goals is very important to me. I love living in our great state of Colorado because of the people and all the things we have to enjoy. I'm very proud of being part of the AFAC family!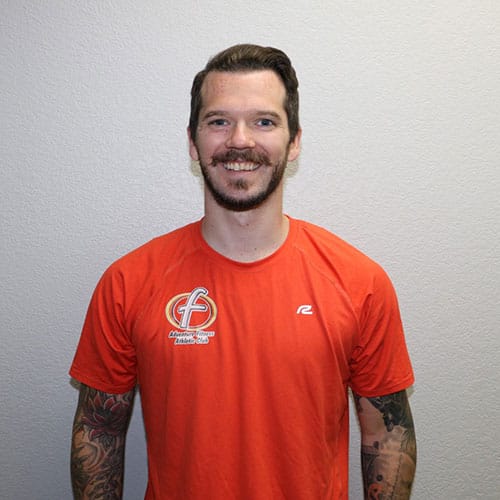 Mike Schultz
Class Instructor and Trainer
My name is Mike Schultz, I'm originally from a small boating town in Michigan. Growing up I played hockey all over the Mid-West and Canada competing against some of the best the area had to offer. After finishing my hockey career fitness as well as snowboarding, rock climbing, kickboxing and mixed martial arts became my passion.
Some of my favorite training techniques come from work with steel maces, steel clubs and kettle bells. I'm a firm believer that anyone willing to work towards a goal will achieve that goal. If you want to achieve your goal all you have to do is take the steps to get there.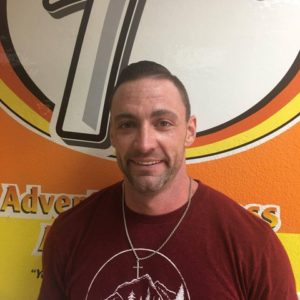 Matt Wagoner
Trainer
I'm Matt, and I am the newest trainer at Adventure Fitness Athletic Club.
Training is just as much physical as it is mental and emotional.  You can't transform your outer appearance without transforming your mindset.  That's where I come in - I'm passionate about people and seeing them succeed.  I can relate to every person seeking change, whether it's the beginner or the most athletic person looking to change there current routine.
I've always been goal oriented, always been into the health and fitness lifestyle, and am overly eager help others achieve their target objective.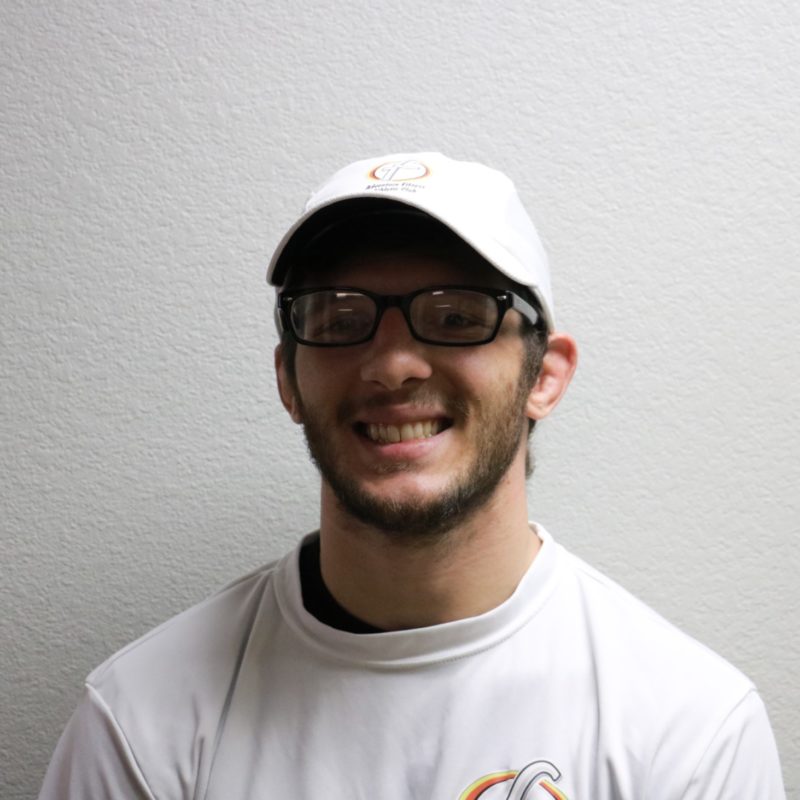 Rakan Adwan
Trainer
My name is Rakan Adwan. I grew up in Newkirk, a small farming town in Oklahoma.  Through the years I've played many different sports, though wrestling is always where my heart was. After high school, I wrestled for a two-time National Championship wrestling team at Labette Community College in Parsons, Kansas. 2008 is when I began training and competing as an amateur fighter and later turned professional in 2015. I find training and teaching to be so fulfilling! I love making people better and helping them to achieve their goals!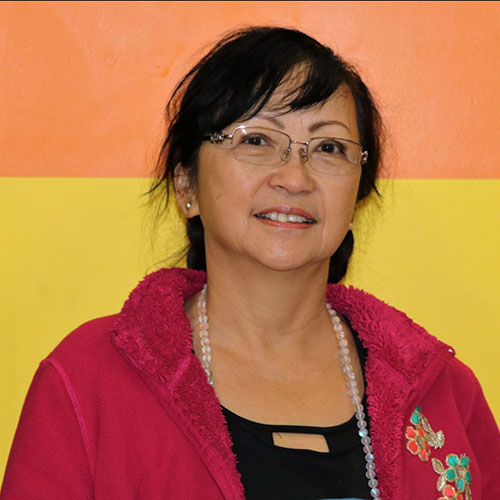 Chuna Grace Rai Nelson
Yoga Instructor
Chuna is one of our amazing Yoga instructors. She always wears a smile and brings a tremendous amount of positive energy to the club. Chuna has years of experience teaching, and practicing, Yoga. Be sure to introduce yourself and signup for a class!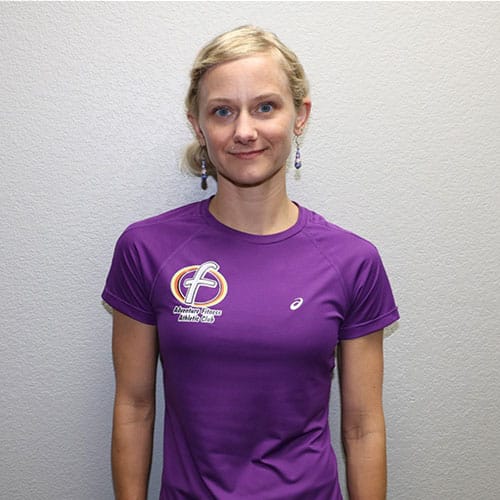 Jeanine Ten Broeck
Yoga Instructor
During my childhood and adolescence I was a competitive swimmer and, for a brief time, also a gymnast. Weekends were often spent hiking in the mountains of New Mexico with my family. As an adult, I have enjoyed running and hiking in addition to yoga.
I have been practicing in the field of psychotherapy since, and currently work as a therapist in private practice in Thornton. In 2015, recognizing the power of the body-mind connection, I pursued formal training as a yoga instructor at Axis Yoga in Denver.
I am excited to offer the ancient, unique and powerful practice of yoga to students of all kinds. My intention is to support students in establishing a positive, healthy connection between body and mind.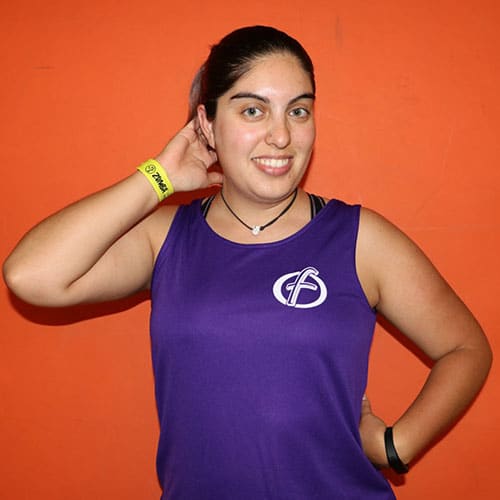 Stephanie Fischer
Zumba Instructor
My name is Stephanie Fischer, your Zumba instructor! Born and raised in South Florida, I bring you a different Latin flavor to your class that I'm sure will get you shaking that booty!
I was always into sports and weight lifting but when school was over I didn't have anything to continue with, so my mom dragged me into a Zumba class and I fell in love with the music and the dance. I love the feeling dance gives you. Dance allows me to feel free of worries and stress. To have the ability to teach this feeling to others drives my passion to teach! I love teaching and helping others enjoy what I do as much or even more than I do! So come join me and enjoy your best shake ever which is the shake your booty makes when you ZUMBA!!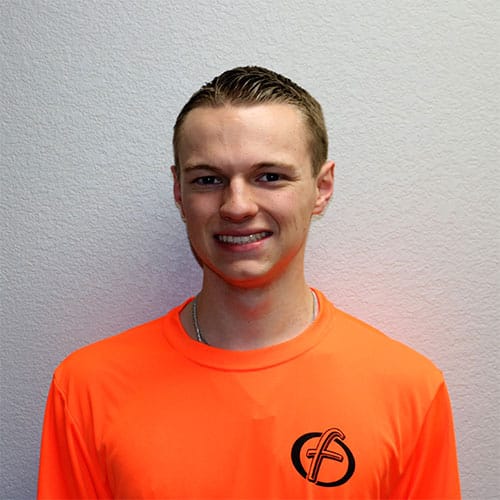 Giovanni Tolvo
Welcome Center Staff
My name is Giovanni Tolvo. I have been interested in physical activity once I started baseball at a very young age. I joined the West Metro Fire Academy right after high school to peruse my dream of becoming a firefighter. I am currently a volunteer with the Bennet Fire Protection District. Fitness is important to me because of the high impact it will have in me and my career.
12301 Grant St. #210 Thornton, CO 80241
303.920.2030
Hours: Mon-Fri 5:45am-8:00pm
Sat 8:00am - 2:00pm
mike@adventurefitness.club